iPod Daring Fireball Special Edition
Tuesday, 26 October 2004
This was supposed to have been announced at this morning's Apple event, but the U2 segment ran long (private message to Bono: thanks, jerko) and I ended up getting bumped. So, you're hearing it here first. I'm incredibly happy to announce the new iPod Daring Fireball Special Edition: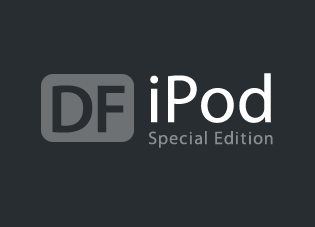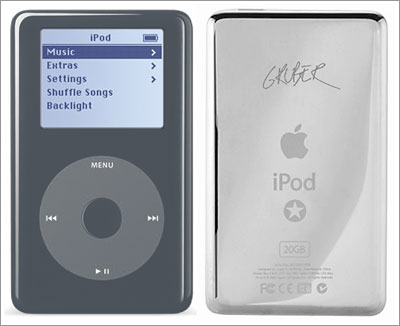 Like no other, iPod Daring Fireball Special Edition stands out. Slate gray, it bears a subtly lighter gray Apple Click Wheel, and, on the flip side, my autograph. Available for just $349 with a 20 GB capacity, it comes with an exclusive Daring Fireball T-shirt, and, of course, the signature white iPod earbuds.
As an extra special treat, it includes the entire Daring Fireball archive in audiobook (a.k.a. "podcast") format, featuring recordings narrated by Christopher Walken, Douglas Rain, Ellen DeGeneres, Donald Rumsfeld, Dr. Joyce Brothers, and Apple Computer co-founder Steve Wozniak.
iPod Daring Fireball Special Edition is expected to be available soon.