Get Your Helmet On
Monday, 31 March 2008
Just a reminder: tomorrow afternoon, I'll be pulling the plug on the DF t-shirt store until the next time I do a membership/swag promotion, so if you want a DF t-shirt any time soon, today's the day.
It's also your last chance to score one of these Kevin Cornell-designed "Daredevil Helmet" shirts.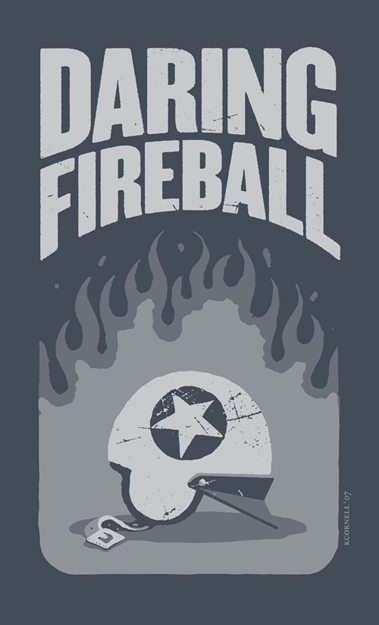 My thanks to everyone who's already renewed or started new memberships. Every time I say so it feels a bit corny, but it really is thanks to readers like you that I can write DF full-time.